connecting your business to your customers
Introducing LightSignz Kiosk
Protect your customers, staff, and ensure the government COVID-19 Requirements for Health & Safety are met.
Reach your customers at any stage in the Marketing Funnel with Lighthouse Digital's Products and Services.
Maximise your return on investment. Connect with your customers like never before.
Target Marketing, Connect with your Audience in Real Time
End-to-end Digital Signage Solutions providing opportunity for different business sectors to communicate with their targeted market & customers in real time.
We create digital marketing campaigns that are tailored to your business. Our multi-channel approach is designed to increase traffic, conversions and is built for long term success.
High Impact, Maximum Exposure
Set your brand apart from the competition. Our strategically positioned outdoor digital billboards are designed to maximise exposure in a whole new environment.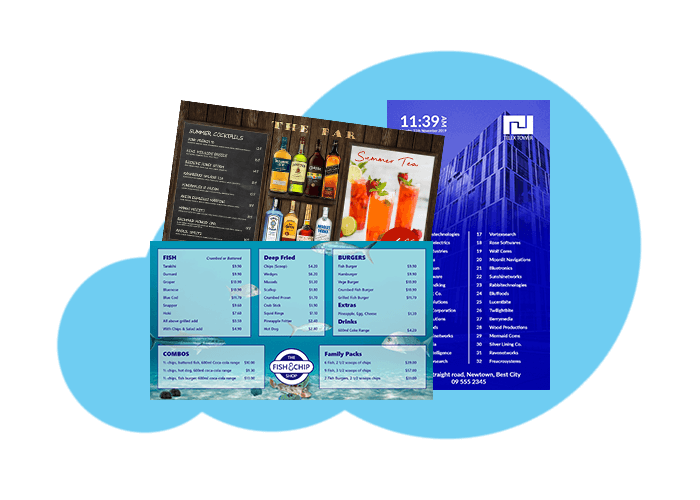 Create eye-catching signage to engage customers and draw attention to your Retail, Health, Real Estate, Café, Restaurant, Bar, Fast Food outlet. With dynamic menus, promotions and videos, you can improve customer communications, leading to upsell potential, advertising and promotions!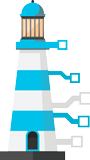 Lighthouse Digital is a full-service digital signage company providing end to end digital advertising and marketing solutions for New Zealand businesses. Based in Auckland, we work with clients throughout New Zealand and are constantly expanding our network of digital solutions. We pride ourselves on our excellent customer service, quality products, and can-do attitude. Talk to us today about how we can increase your sales through our innovative digital display solutions.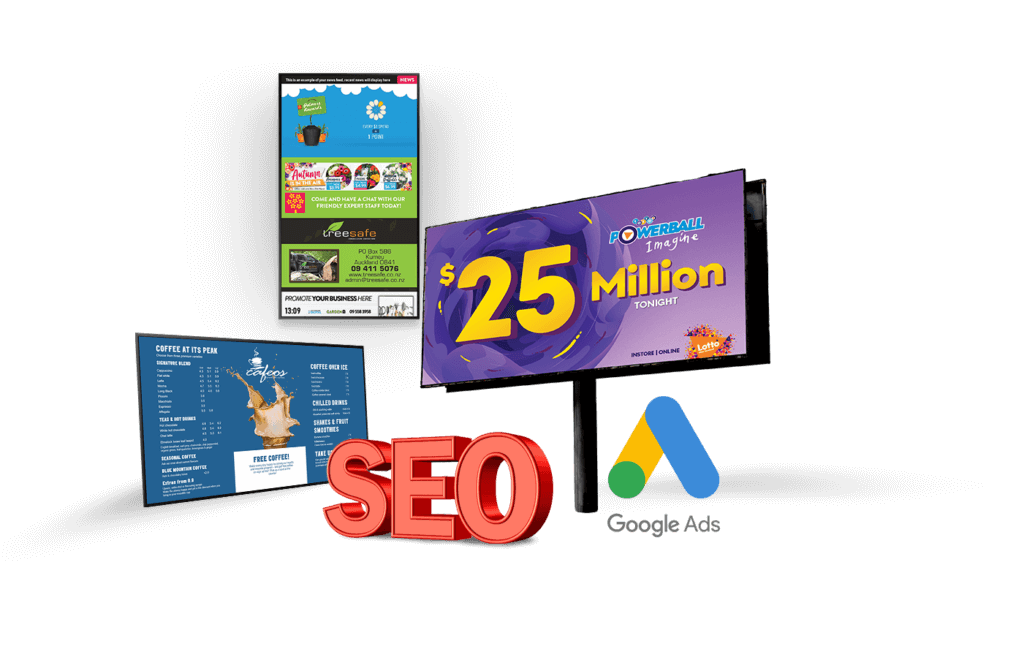 Take it from them, not us.
"Lighthouse Digital have provided a cost effective way for us to promote different products and services at different times of the year. What's more, the promotions they created for us can be used for our own marketing purposes – Website, Social Media and Email. We highly recommend Lighthouse Digital!"​
"The team did an amazing job! No amendments needed and all approved straight away – very professional looking video! I'm more than happy to recommend this service. I'm so impressed with the time-frame, technology and professional end result!" ​
"The new menu boards look amazing! They enable us to change products and pricing on-the-fly and promote specific packages during race days. Thanks to the Lighthouse Digital team for making the entire process so easy for us!"
Have some questions? Lets Talk!